For couples looking for a wedding venue that offers stunning views, world-class wine, and a touch of rustic charm, Quinta do Crasto in Douro Valley, Portugal is the perfect choice. This enchanting estate offers a unique and unforgettable setting for your special day.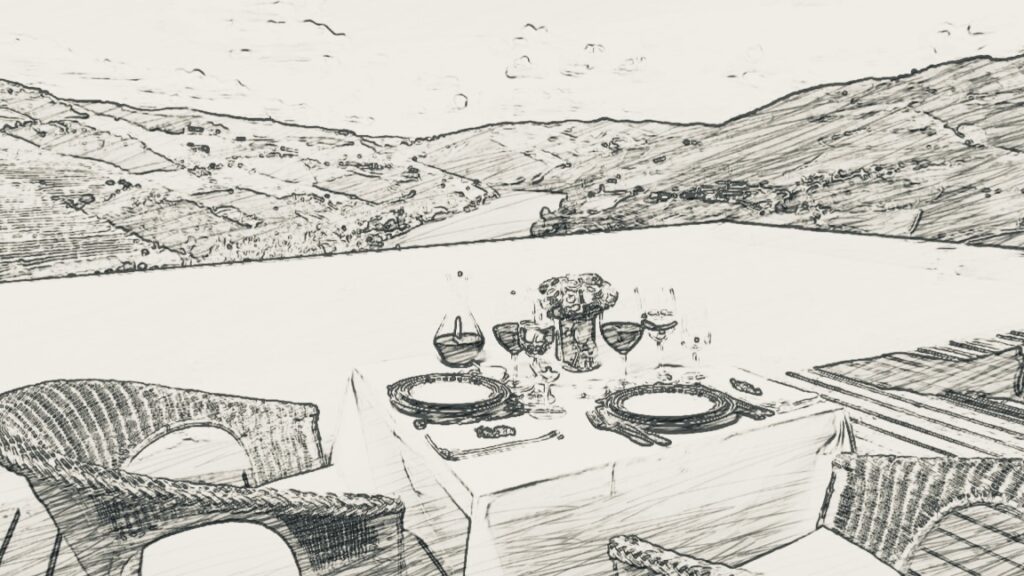 Let's start with the location and setting. Quinta do Crasto is situated high above the Douro River, with sweeping views of the valley below. The landscape is breathtaking, with terraced vineyards and olive groves stretching as far as the eye can see. It's the perfect place to exchange vows and start your happily ever after.
But it's not just the location that makes Quinta do Crasto so special – it's the venue itself. This historic property has been in the same family for over a century, and the family's passion for winemaking is evident in everything from the design of the buildings to the quality of the wine produced here. The indoor and outdoor spaces are perfectly suited for weddings, with everything from intimate ceremonies to grand receptions easily accommodated. And let's not forget about the historic wine cellar – a standout feature that's sure to delight wine lovers and history buffs alike. With its old-world charm and storied past, it's the perfect place to capture some truly unforgettable wedding photos.
Of course, no wedding is complete without a delicious feast, and Quinta do Crasto offers catering options that are sure to please even the most discerning palates. From traditional Portuguese cuisine to international favorites, the chefs at this venue will work with you to create a menu that perfectly suits your tastes and preferences. And let's not forget about the wine – after all, Quinta do Crasto is one of the premier wine producers in the region. The wines produced here are some of the finest in Douro Valley, with a rich history and complex flavor profile that's sure to impress your guests.
But what really sets Quinta do Crasto apart is the level of service that they offer. From the moment you arrive, you'll be treated like family, with a dedicated team of wedding planners and staff on hand to ensure that every aspect of your special day is perfect. They'll work with you to create a wedding that perfectly reflects your style and personality, and they'll be there every step of the way to make sure that everything runs smoothly. From the smallest details to the grandest gestures, they'll help make your wedding dreams a reality.
But don't just take our word for it – let's look at some real weddings that have taken place at Quinta do Crasto. From intimate ceremonies to grand affairs, every wedding at this venue is unique and unforgettable. Take, for example, the wedding of Sofia and Carlos. They exchanged their vows in a charming outdoor ceremony, with the river sparkling in the distance and the vines rustling gently in the breeze. The reception was held in the winery, with flickering candles and delicate floral arrangements creating a romantic and intimate ambiance. Or how about the wedding of Maria and Miguel? They opted for a grand affair, with a lavish reception in the gardens and stunning views of the valley as far as the eye could see. It was a night to remember, filled with laughter, love, and of course, plenty of wine.
Of course, there's more to Douro Valley than just Quinta do Crasto. The region is filled with local attractions and activities that make it a desirable destination for wedding guests. From wine tastings to river cruises to hiking in the hills, there's something for everyone. And Quinta do Crasto is more than happy to arrange excursions and experiences for you and your guests, making sure that everyone has a memorable and enjoyable time.
But planning a wedding can be overwhelming, especially when you're dealing with a destination wedding. That's why Quinta do Crasto offers a full range of planning services, from transportation to accommodations to local vendors. They'll take care of everything, so you can focus on enjoying your special day. And if you have any special requests or concerns, they're always available to lend an ear and offer their expert advice.
In conclusion, if you're looking for a wedding venue that's equal parts history, luxury, and rustic charm, look no further than Quinta do Crasto in Douro Valley. With its breathtaking views, world-class wine, and exceptional service, it's the perfect place to start your happily ever after. So why wait? Say "I do" to Quinta do Crasto, and start planning the wedding of your dreams!