Tying the knot has never been easier – or more intimate. With micro weddings, couples can create a stunning day with just their closest family and friends. Whether you want a classic ceremony or something modern and unique, a micro wedding is the perfect way to celebrate your love without breaking the bank. So, if you're wondering how to plan a beautiful micro wedding, here's what you need to know.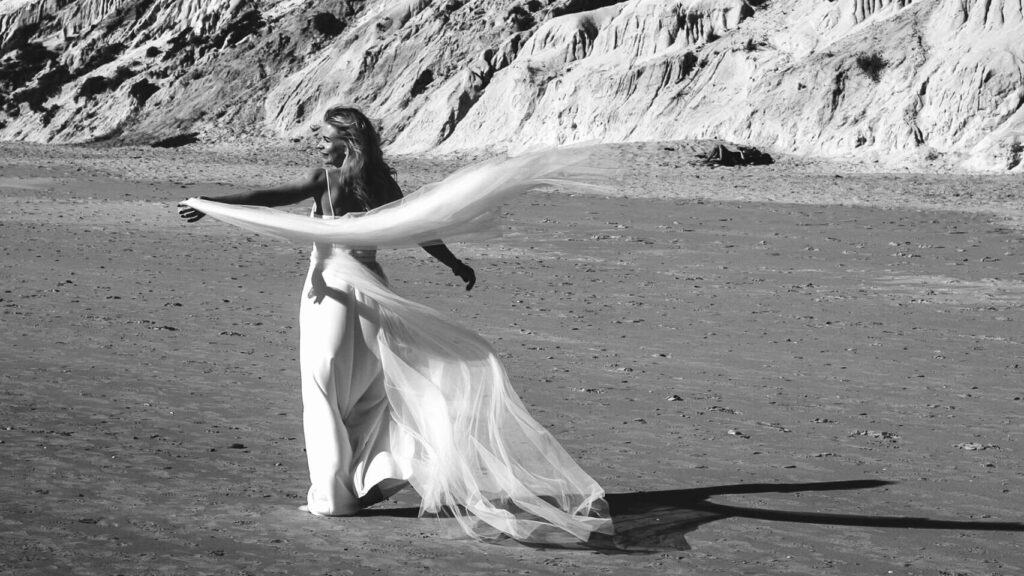 In this article, we'll explore the key elements of planning a micro wedding. We'll look at everything from selecting an unforgettable venue to finding ways to cut costs while still creating something special. For those of us who have always dreamed of an intimate ceremony with our nearest and dearest, it's time to make that dream a reality.
Creating your own stunning micro wedding doesn't have to be overwhelming or expensive. With some creative thinking, you can craft an event that everyone will remember for years to come – no matter how small your guest list is! So let's get started!
Meaning Of Micro Wedding
A micro wedding is a special type of intimate ceremony in which the guest list is kept to a minimum. Couples who opt for a micro wedding typically have fewer than fifty attendees, including family and close friends. This type of celebration is perfect for couples who wish to save money and stress while still enjoying a beautiful and meaningful day.
The size of the guest list isn't the only thing that makes a micro wedding unique; it's also about creating an atmosphere that feels intimate yet grand. There are several ways to make this happen, from choosing an intimate venue to selecting high-end decor and catering options.
With careful planning, any couple can create a stunning micro wedding that their guests will remember for years to come. They can prioritize the elements they want to focus on, such as food or music, and make it truly reflective of their personalities and style. Ultimately, what makes a micro wedding so special is how thoughtfully tailored it can be for each couple's individual needs.
Benefits Of Small Weddings
Small weddings offer a number of unique benefits that larger weddings simply can't match. For starters, they are often more intimate and meaningful experiences. With fewer guests, you have more time to spend with each one and enjoy the company of those closest to you. Furthermore, it's easier to create a unique atmosphere when there are fewer people in attendance. Since micro weddings tend to be smaller in scale, they also tend to be much less expensive than traditional weddings. You can focus on choosing high-quality decorations and food without having to worry about going over budget.
Furthermore, micro weddings allow for greater flexibility when it comes to planning the event. You can choose from a variety of different themes or locations that would not usually be available for larger events. This allows couples to create an unforgettable experience for their friends and family that truly reflects their personalities and style.
Overall, small weddings provide an opportunity for couples to create a beautiful day made just for them without breaking the bank or becoming overwhelmed by all the details that come with a larger wedding. Micro wedding planning requires careful consideration of what will make the day special but ultimately offers couples an enjoyable experience that is filled with love and fond memories.
Planning A Micro Wedding
Now that you know the benefits of having a small wedding, it's time to start planning. A micro wedding can be just as beautiful and special as a traditional wedding. Here are some tips for planning your own micro wedding.
First, decide on your budget and how you want to allocate the funds. It's important to stick to your budget so you don't end up overspending. You can save money by eliminating certain items such as favors or decorations, or simplifying them. For example, instead of buying individual favors, you can make one larger favor for everyone.
Next, choose a venue that fits your needs and budget. There are many places that offer smaller spaces for micro weddings such as private homes or parks with pavilions. If possible, try to find a venue that already includes tables and chairs so you don't have to rent any additional furniture.
Finally, pick out your food options carefully and make sure they're tailored towards the size of your guest list. If you have fewer than 20 guests, consider plated meals or family-style dishes rather than buffets which require more staff members and serving dishes. Whatever food option you choose, keep in mind that presentation is key when it comes to making an impression on your guests!
Selecting Venues For Intimate Weddings
When selecting a venue for an intimate wedding, it's important to keep in mind the size of your guest list. If you're only having a few people, you can get away with choosing a smaller, more intimate setting. You could also consider hosting your wedding outdoors or in a backyard. This gives you the opportunity to create a cozy atmosphere and make sure everyone feels welcome.
If you want to go all out, you could look into renting out an event space or even booking a hotel room. These spaces give you more flexibility when it comes to decorating and creating the perfect atmosphere for your special day. Additionally, they often come equipped with amenities such as catering services and audio/visual equipment that can make planning easier.
No matter what type of venue you choose, be sure to research it thoroughly beforehand so you know exactly what's included and what extra services may be necessary for your event. Doing this will help ensure that everything goes smoothly on your big day and that your guests have the best experience possible.
Minimalist Decor Ideas
When planning a micro wedding, minimalist decor is the way to go. Incorporate subtle touches that bring together the look and feel of the day. Here are some ideas to help create a stunning minimalist atmosphere:
Start with a color scheme. Choose two or three colors that will give your micro wedding a cohesive and stylish look. Stick to neutral hues or pastels for an elegant vibe. Keep in mind that your decor should be simple yet eye-catching — no need for elaborate decorations!
Choose one main centerpiece for each table and keep it minimalistic. Centerpieces can be as small as vases with simple greenery or candles in glass holders. If you have enough room on the tables, add a couple of other items like small figurines or books for decoration, but don't overdo it!
Finally, choose accent pieces wisely. Hang lights from trees and plants around the venue or put up photo displays of special moments from your relationship. These pieces will add character and charm to your micro wedding without being too overwhelming.
Budget-Friendly Catering Options
Now that you've decided on minimalistic decor for your micro wedding, it's time to focus on the food. Of course, you want to serve up a delicious meal without breaking the bank. But how do you do that? Here are a few budget-friendly catering options to consider.
Catering services are often one of the most costly parts of a wedding. Fortunately, there are ways to save money while still serving an unforgettable meal. Consider doing family-style platters instead of individual meals. This can help reduce costs by eliminating unnecessary waste and extras like individual plates, cutlery, and condiments. You can also look into potluck-style catering services which allow guests to bring dishes from home in order to reduce costs even further.
If you don't want to go down either of these routes, there are plenty of affordable catering companies that offer high quality meals at low prices. Do some research online and look for caterers who specialize in small events or have cheaper packages for smaller guest lists. Don't be afraid to haggle either – many caterers are open to negotiation when it comes to price and menu items.
No matter what option you choose, make sure that your micro wedding is memorable with great food without overspending!
Choosing The Right Photographer And Videographer
When it comes to choosing the right photographer and videographer for your micro wedding, the key is to find someone whose style reflects the unique look you are aiming to achieve. You'll want to look for someone who specializes in small weddings, as they will be able to capture every moment of your special day without having to worry about large crowds or confined spaces.
Another important factor is budget – you'll need to make sure that you are working within your means. While a micro wedding does not require as much equipment or staff, you should still expect to spend more than if you were having a larger wedding. The good news is that there are plenty of talented photographers and videographers who offer competitive rates for smaller events.
Finally, take some time to review their portfolios and ask questions before deciding on a photographer or videographer. It's also a good idea to meet them in person if possible so that you can get an even better feel for their work and make sure they are the right fit for your event.
Creative Entertainment Options
A micro wedding can be a great opportunity to get creative with entertainment. Because the guest list is so small, you don't need to worry about having enough to go around for everyone. You have the freedom to choose some unique activities that may not be suitable for larger gatherings.
For example, consider booking a live musician or DJ for your special day. This will create an intimate atmosphere and give your guests a chance to mingle with one another. Alternatively, if you're looking for something more interactive, why not hire a magician or comedian? They'll make sure your guests are having fun and keep things lively throughout the night!
If you're feeling extra adventurous, there are plenty of other fun activities you can incorporate into your wedding celebration. Think scavenger hunts, game shows, virtual reality experiences – the possibilities are endless! Just remember to keep it simple and focus on what really matters: celebrating your love in style with those closest to you.
Unique Gift Ideas For Guests
When planning a micro wedding, it's important to make sure that your guests feel appreciated for attending. One way to do this is by giving them unique gifts that they'll remember the special day by. There are many creative ways to show your appreciation and make your guests feel valued.
First, you can give guests personalized thank-you cards with a heartfelt message. You can also include photos or small items that remind them of the day. If you want to go above and beyond, consider providing each guest with a gift basket filled with goodies such as gourmet chocolates, soaps, candles, or other items related to the theme of your wedding.
Another option is to give each guest an individualized gift such as a customized mug or t-shirt with their name and the date of your micro wedding printed on it. This will make them feel like they were part of an exclusive event and that their presence was truly valued.
No matter what type of gift you choose, be sure to add a personal touch so your guests know how much you appreciate them being there on your big day.
Creative Ways To Celebrate Postponed Micro Weddings
When planning a micro wedding, couples have the opportunity to think outside of the box in terms of how they can celebrate this special day. With the rise of postponed weddings due to COVID-19, many couples have had to find creative ways to make their micro wedding special. Here are some great ideas for celebrating your postponed micro wedding:
One of the most popular options is to plan an intimate virtual celebration. Couples can invite their closest friends and family members to join them online for a virtual ceremony followed by a live video chat reception. This allows everyone involved to still feel connected and part of the celebration while remaining safe and socially distanced. Another option is to plan an outdoor gathering with just close friends and family. Many venues are now offering private outdoor spaces that are perfect for small gatherings and provide plenty of room for social distancing. Additionally, couples can also plan a romantic picnic or dinner at home with all their favorite foods and drinks as well as decorations that fit their wedding theme.
Couples should also consider hosting a delayed honeymoon that they can look forward to once it's safe enough to travel again. This could be anything from a weekend getaway at a nearby cabin or beach house, or even an international trip when restrictions ease up. A delayed honeymoon allows couples to celebrate their marriage in a special way without having to worry about large crowds or other safety concerns associated with traditional honeymoons destinations.
No matter which option you choose, your postponed micro wedding will be an unforgettable experience for you and your guests! With these creative ideas, you can create lasting memories that will last long after the day has passed.
Frequently Asked Questions
How Do I Manage Guest Expectations For A Micro Wedding?
When planning a micro wedding, one of the most important considerations is managing guest expectations. While the small size of the event allows for more creativity and flexibility, it's still important to ensure that guests feel valued and respected. Here are some tips on how to manage guest expectations for a micro wedding.
First, it's important to be honest with your guests about the size of your celebration. Make sure you provide them with enough information so they aren't surprised when they arrive. This could include details about the venue, catering, and any other details that may impact their experience. Additionally, let them know in advance if there will be any special activities or entertainment planned for the day so they can plan accordingly.
It's also important to give your guests plenty of time to make their travel plans. Even if your event is a few days away, you should still reach out to guests as soon as possible to give them ample time to book flights or hotels if necessary. You should also make sure there is plenty of availability in terms of food and drinks for those who attend your micro wedding; this can help prevent any potential disappointment or confusion on the part of your guests.
Finally, don't forget to thank each guest personally after the event has concluded. This gesture can show them how much their presence was appreciated and will help create lasting memories from your special day.
Are There Special Legal Requirements For Micro Weddings?
Are there special legal requirements for micro weddings? Many couples are surprised to learn that a micro wedding requires the same legal paperwork as a traditional wedding. This means that couples must obtain a marriage license and have it signed by an officiant. Depending on where you live, the laws may vary when it comes to obtaining a marriage license. In addition, some states have different requirements for virtual or remote ceremonies.
It's important to understand what is required in order to make sure your micro wedding is legally binding. The first step is to check with your local county clerk's office or courthouse to see what paperwork you need and how long it will take before the license can be issued. You also need to decide which type of ceremony you want – virtual, in-person, or hybrid – and who will perform the ceremony if applicable.
Finally, make sure you keep all documents related to your marriage safe and secure. This includes the original marriage license and any other documents such as certificates of completion that were given out by your officiant at the end of the ceremony. Additionally, many couples choose to get their marriage certificate framed as a keepsake of their special day. Keeping these important documents organized will help ensure that your micro wedding is legally binding without any issues down the line.
Can I Host A Micro Wedding And Reception At The Same Location?
Hosting a micro wedding and reception at the same location is an increasingly popular option for couples looking to keep their special day intimate. It adds a unique atmosphere to the occasion and can be more cost-effective than having two separate venues. But are there any special considerations that need to be taken into account when planning a micro wedding at the same venue?
When it comes to hosting a micro wedding and reception at the same location, one of the most important things to consider is making sure that there is enough space for both parts of the event. This will vary depending on how many guests you're inviting and what type of activities you want to incorporate into your wedding. For instance, if you intend to have a dance floor or live music, then you'll need additional space for those activities. Additionally, if your reception will involve serving food or drinks, then it's important to factor in extra room for that as well.
It's also important to make sure that your chosen venue allows both weddings and receptions onsite. Some venues may only allow either weddings or receptions, so it's best to double-check before committing any funds. You should also check with local authorities regarding special permits that may be required in order for your event to go ahead as planned.
In short, hosting a micro wedding and reception at the same venue is possible but requires careful planning in order for it to run smoothly on the big day. Doing some research beforehand can ensure everything goes off without a hitch!
Is There A Limit To How Many Guests I Can Invite To A Micro Wedding?
When it comes to planning a micro wedding, one of the biggest questions is: Is there a limit to how many guests you can invite? The answer, surprisingly, is no. You can bring as many or as few people as you'd like to your special day.
That said, there are some tips and tricks that can help you keep your guest list in check. First and foremost, have a clear vision of what kind of wedding you want. Do you want an intimate gathering of close family and friends? Or do you envision a larger affair with more acquaintances? Once you know what kind of atmosphere you're aiming for, it will be easier to decide who to invite and how many people you want at your wedding.
It's also important to remember that micro weddings come with certain advantages. With fewer guests, couples are able to save money on food, decorations and other details. Plus, they get the opportunity to spend more quality time with their guests during the event. As such, couples should consider these benefits when deciding how many people they want to invite.
At the end of the day, planning a micro wedding means having control over every aspect—including who attends and how many guests show up. So take some time to think about what kind of atmosphere would make for the most memorable occasion for both you and your partner—and don't forget that there is no set limit on how many guests can attend your special day!
Are There Other Ways To Celebrate A Micro Wedding Besides Having A Ceremony?
When it comes to planning a wedding, couples have traditionally planned for large ceremonies with hundreds of guests. However, as life has changed in recent years, micro weddings are becoming increasingly popular for those who want something more intimate and special. The current question is: Are there other ways to celebrate a micro wedding besides having a ceremony?
The answer is yes! Depending on the couple's situation, there are several options available to them when it comes to hosting a micro wedding. One option is an elopement that involves just the bride and groom without any guests or witnesses. This allows the couple to focus solely on their commitment to each other without having to worry about planning details or entertaining guests. Another option is a small wedding with a few close family members or friends in attendance. This gives the couple the opportunity to share their special day with those closest to them while still keeping the guest list manageable.
Finally, couples can also opt for virtual celebrations of their special day. With modern technology, couples can invite friends and family from all over the globe and make them feel like they're part of their celebration from afar. Platforms such as Zoom allow people from different locations to join in on conversations, toast together, and even watch live performances from musicians or dancers if desired. Virtual weddings may not be able to replicate every aspect of an in-person celebration but they certainly can make it memorable for everyone involved.
No matter what type of micro wedding couples decide upon, one thing is certain: it will be unique and filled with love! With so many different options available today, couples can easily find something that best suits them and create an unforgettable experience regardless of size or budget constraints.
Conclusion
As you plan your micro wedding, remember that the day should be about you and your partner. It's important to manage expectations for both yourselves and your guests by setting a clear guest list limit. You may also need to look into special legal requirements, depending on where you live.
When it comes to hosting the ceremony and reception at the same location, there are plenty of ways to make it a stunning event. If you can't invite as many people as you'd like, consider other ways to celebrate such as throwing an intimate dinner party or inviting everyone virtually.
No matter how you decide to celebrate, a micro wedding is an opportunity to make your special day even more meaningful and personal. With careful planning and creativity, you can create a beautiful event that will be remembered for years to come!